Point Fermin – Tonga Bikini Bottom
A Trophy Wife should be taken on a cruise occasionally. Surely a new swimsuit will be required. A Tonga Bikini is suggested.
This Midnight Blue Braided Tonga bikini is sexy and wild. You will turn heads all day long in this hot little number. The longer triangle top is accented with braided ties. The Tonga bottom will show off a Trophy Wife's best asset and accentuate the perfectly shaped hips.
The special fabric must have delicate care. Cold wash hang dry and avoid heavily chlorinated pools and hot tubs. Rule # 1 is to avoid getting this swim wet.
Midnight Blue Braided Tonga Bottom
Skimpy fit.
Tonga back.
Fully lined.
Braided detailing.
<!..............................>
Another swimsuit that is suitable for a Trophy Wife is this tiny bikini. Alluring sparkles on subtly sheer mesh fabric, and super tiny for those popular resort pools. This tiny G String bikini in a sheer sparkle mesh with black shiny tricot outlined is as small as we could get it. The perfect bikini for the super daring woman to wear! Surely to attract enough attention to make any husband proud. Small triangle top paired with the g-string bottom will be sure to show off your curves. Available in three sheer colors; White Sparkle, Nude Sparkle, and Black Sparkle.
Sexy Sparkle Teeny Triangle Top
Non sliding triangles
Ties at neck and back
No lining
Sheer Sparkle Nylon/Lycra fabric
Due to the fabric and the absence of a lining, it is advisable to stay out of the water. This is a suggestion…Not a requirement….Depends on your desire to be adventurous.
<!..............................>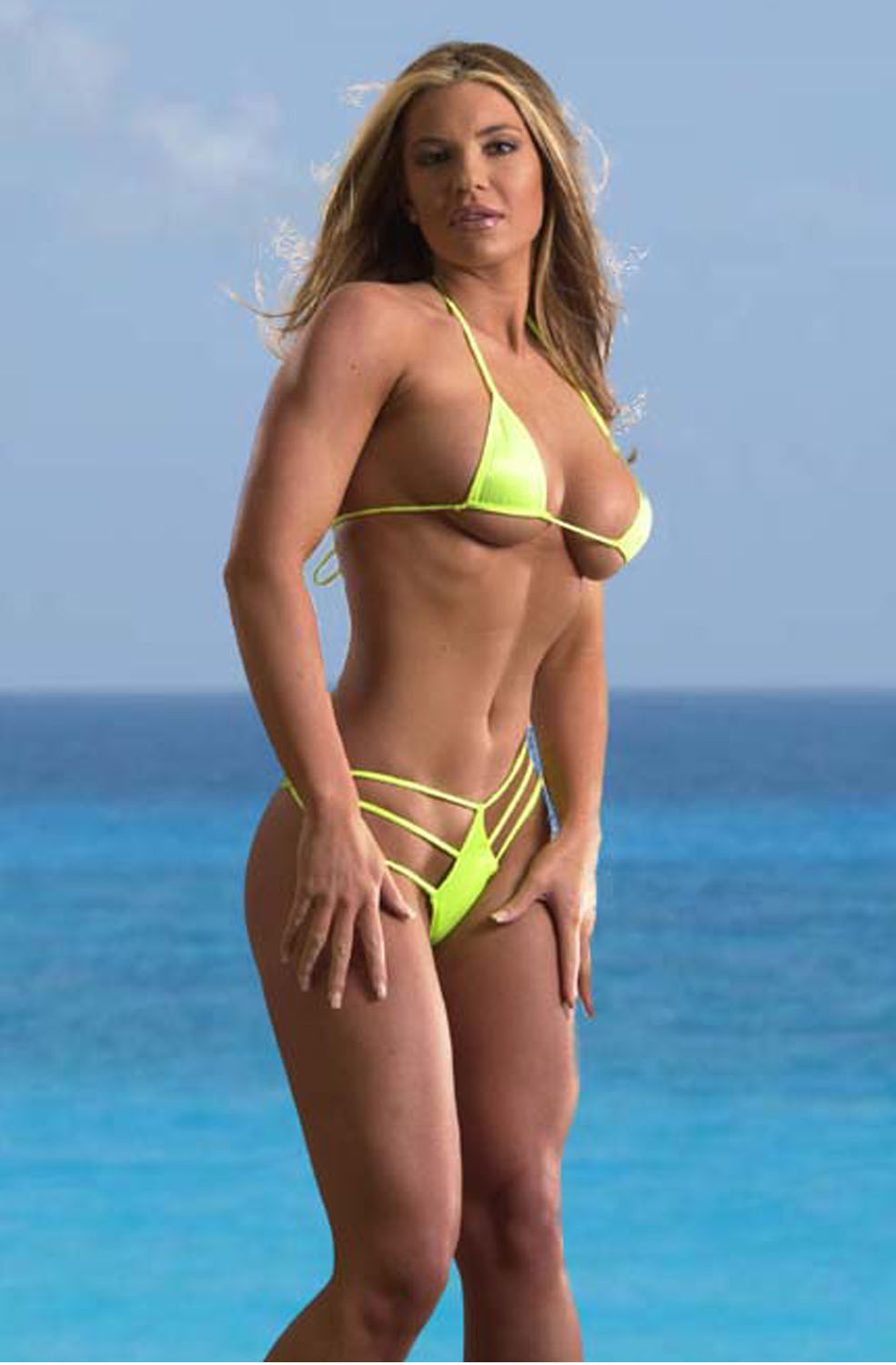 First Prize – Micro Bikini
Very tiny nipple covering top paired with 3-strap spider thong bottom. The adventurous woman who wears this beautiful swimsuit deserves to be a Trophy Wife.
Wearing this is a great way to attract the cameras.
It is suggested the lady who wears this may wish to do a little extra trim…Be yourself…Trim or not trim. Be adventurous a true to your husbands needs.
Seven great colors. Four way stretch means one size fits most. 85% Nylon 15% Spandex. Fully lined.
Trophy Wife Micro Bikini
.
.