SILK……..Everyone's idea of luxury….Silk Panties make you feel like a princess.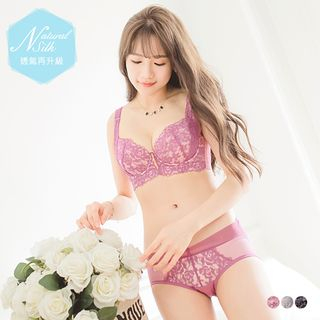 3/4 Silky Lace Lingerie Set
Virtually invisible under clothes. Necessary for you on all seasons, specially on summer.
Always smooth as silk. Smooth as a woman's skin. Match them together and you have a beautiful lady in silk panties.
.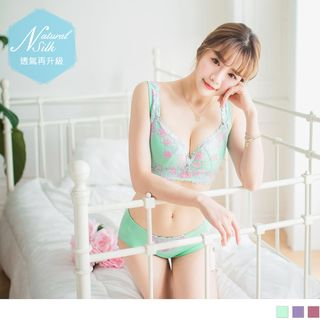 3/4 Silky Lace Wired Lingerie Set
These outfits are very sexy. Wear them under your clothes for any occasion.
.
Sleek Silky Panties
For the adventurous lady, these bra and pantie sets could be suitable for lounging in the privacy of your home.
This is material specification from the manufacturer:
Bra: Cup:100%Silk Back Strap:100%Silk Lace:85%Nylon+10%Spandex+5%Viscose
: Underneath:100%Silk Fabric:88%Polyester+12%Spandex Lace:85%Nylon+10%Viscose+5%Viscose
.
Click here to see other fabulous bra and pantie sets.
.
Sleek Silky Panties
.
.