Pisces (February 19 – March 20). Pisces personalities are known for being one of the most empathetic of the zodiac signs, and they'll do whatever they can to make sure the people around them are happy. They're also artistic and use their vivid imaginations to think up ideas many others wouldn't.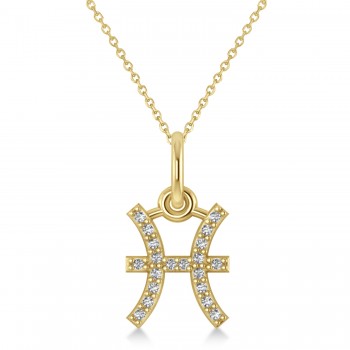 Pisces Zodiac Diamond Pendant Necklace 14k…
Allow your sun sign to shine brightly with the Pisces Zodiac Diamond Pendant Necklace, …
[More]
.
See display of additional Zodiac pendants and necklaces by CLICKING HERE
Their ruling planet is Neptune, so Pisces are more intuitive than others and have an artistic talent. Neptune is connected to music, so Pisces reveal music preferences in the earliest stages of life. They are generous, compassionate and extremely faithful and caring.
Pisces Disk Zodiac Pendant Necklace 14k Ye…
A sleek and stylish way to show off your sun sign, the Pisces Disk Zodiac pendant neckl… [More]
Feelings define the Pisces zodiac sign. The Pisces lady is perfect as a Trophy Wife …. Attractive …. Caring ….. Intelligent
.
Pisces Zodiac Sign Jewelry
.